If you want to experience the thrill of scuba diving for the first time then a Try-Dive is the ideal introduction for just £10. BUDC do have a minimum age of 14 for a Try Dive and anyone under 18 years must have a parental permission form signed. A medical disclaimer also needs to be signed by all participants.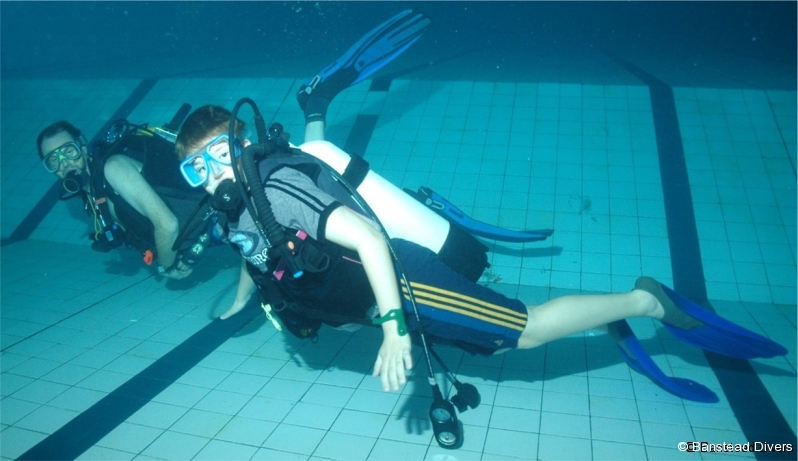 You will be in close supervision in the safe confines of a swimming pool. You don't even need to go out of your depth. You will experience the novelty of breathing underwater in a safe, controlled environment.
This is a fun and stress-free way to try scuba diving and you will soon find you are completely relaxed and at ease in this new environment.
Your Try Dive will take place on a pre-arranged Monday evening at the Cheam Leisure Centre. (See our contact page for map) We will provide all diving equipment for your Try Dive, but if you already own mask, fins and snorkel then feel free to bring these with you. Use our contact form to arrange a Try Dive or for more information. See also our training page. All try dives take place under the supervision of our nationally qualified instructors.
A video of a try dive that took place in January 2019
If you run a youth group, scout or guide group or any similar activity then we are happy to arrange special group try dives at a reduced cost. In some cases we will accommodate participants from the age of 12 years. Please contact us for more details.
Invalid Displayed Gallery